It's that time of year again, friends. Time for me to wax poetic on some of my favorite albums from the past year. Normally I do my playlist first and then the albums afterward, but I have a lot to say about my favorite albums this year, so I'm flipping the script.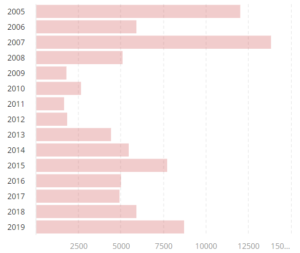 The past year has been a real banner year for me in listening to music. Since making a full-time switch to Spotify from Google Play Music near the end of last year, I have really appreciated the service's level of discoverability. I feel like almost every week I picked up a new track or two to add to my running playlist of songs I liked from this calendar year. In fact, according to Last.fm, I've listened to more music in 2019 than I had in each year since 2007.
So with that said, I increased my top albums from four or five, like usual, to eight (or nine), because there's a lot of albums I feel need some recognition this year. Let's get on with it!
---
Top 2018 Album of 2019 – Hot Mulligan – Pilot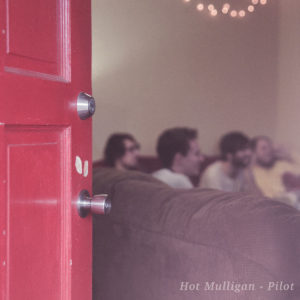 We're going to start this off with an album I didn't listen to enough in 2018, and more than made up for it in 2019. I gave this album a couple spins shortly after its release, on Trevor's recommendation. I liked it well enough at the time, but didn't give it too much of a chance. However, after Trevor named it his top album of 2018, I went back to it. When I did, I wondered what the fuck I missed the first time.
This is an incredible album from beginning to end, with no filler. It's exactly what you expect from pop-punk in 2019: ridiculous song titles, expertly crafted earworm guitar riffs, lyrics that are equal parts longing and self-aware, and most importantly, sincere as all hell. We got to see them in Lansing in the spring, on their hometown show of their headlining tour, and it was an awesome experience. Although we were some of the old guys in the back, there was an energy in the room that I haven't felt since seeing then-up-and-coming bands like The Early November, Taking Back Sunday, or Fall Out Boy at St. Andrew's. I legitimately believe these guys are the next big thing in pop-punk, so keep them on your radar.
Standout Tracks: "Deluxe Capacitor", "The Soundtrack to Missing a Slam Dunk", "How Do You Know It's Not Armadillo Shells?"
Also Check Out: Their new track, "Feal Like Crab", which dropped earlier this month, teasing a new release in 2019.
---
#8. PUP – Morbid Stuff

I've tried for years to get in to PUP.  I would read articles where other artists would say that PUP was a band to keep on your radar. I could see where their Canadian brand of angst-driven, emo-inspired punk rock would fit into my playlists, but nothing I had ever tried worked for me. Their first, self-titled album had some good reviews upon its release in 2014, and I gave it a listen, but it didn't click with me. Their sophomore album, The Dream is Over, was a step closer. The opening tracks, "If This Tour Doesn't Kill You, I Will", and "DVP" would come up on stations, and I'd dig the tracks, but still never plugged the album into my rotation.
Enter 2019's Morbid Stuff. This album is far past angst at this point – they're straight up angry, and it is so exhilarating to listen to. The band bounces back and forth between gang vocals, dueling guitar riffs, and emotional harmonies so effortlessly, it's easy to get lost in the spite that they're holding toward ex-girlfriends, family members, and even themselves. However, it doesn't stop them from seeing the silver lining in things, because although there's a lot to be angry about, that doesn't stop them from finding love, finding respite, or breaking free of whatever is weighing them down.
After listening for a while, you realize that this isn't just an album about being angry at the "mind-numbing reality of a godless existence" (as they eloquently put it in "Kids"), it's about making the best of the situation after all the bad stuff (or, I guess, morbid stuff) happens. It's an album that helps you realize how ridiculous all of life's bullshit actually is, and helps you laugh it all off while you sing along. Morbid Stuff is the soundtrack to burning it all down and starting over to get better.
Standout Tracks: "Kids", "Free at Last", "See You at Your Funeral"
Also Check Out: The music video for "Free at Last", which is comprised of 200+ people covering the song before it was released. They were provided the lyrics and chord progression, and told to send in their covers. It's a beautiful example of a wide variety of interpretations.
---
#7. Jetty Bones – "–"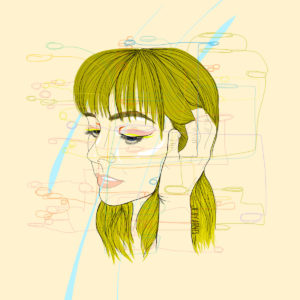 One of Frank's favorite albums last year was Get Well Soon by World's Greatest Dad, which is a four-piece female-fronted emo band. While discussing this album at the end of 2018, I mentioned that I rarely enjoyed female fronted bands in the pop-punk/emo genre. Aside from Paramore, none of them really ever clicked for me. Little did I know that 2019 was going to give me a run for my money in this respect.
One day in late January, thanks to a Spotify playlist, I was introduced to Jetty Bones, the project of singer/songwriter Kelc Galluzzo. Spotify threw "No Lover" at me, from her 2017 EP, and the song just hooked me hard. I had a week where I just listened to this song. There are so many incredible melodies and hooks throughout this song, you can find something new to like every time you listen to it.
Shortly thereafter, new tracks started to drop for this new EP, titled simply "-" (pronounced as "hyphen"). In this album, we're taken on a brief journey that starts with a breakup, winds through the fallout, and coming to terms with everything. It's a melancholy topic, of course, but it's written in a consistently catchy indie-pop style that reminds me at times of Dashboard Confessional, Jimmy Eat World, and late-era Bright Eyes, with a slick pop-veneer on the top.
Standout Tracks: "better", "Bringing it Up", "The Rest of Them"
Also Check Out: To coincide with her announcement that she was signed to Rise Records in November 2019, she released a new music video for "the part:" from this EP.
---
Honorable Mentions
Here's a small handful of albums I liked bits and pieces of, but didn't get a chance to dive all the way in to them.
---
Thanks for sticking around to read all this. I'll be back tomorrow with my next set of albums I dug this year!
Comments