Just wanted to do a brief write-up about the stuff I really dig about these albums. If you want to hear some tracks from these albums, as well as many more of my favorite songs from this year, check out my 2017 Playlist series.
#4 (Tie) – Knuckle Puck – Shapeshifter and Neck Deep – The Peace and the Panic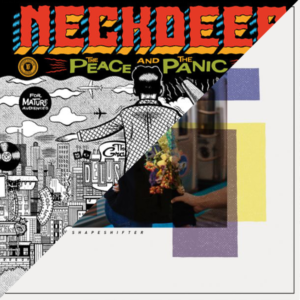 Both albums show a huge amount of growth from the bands, and I can't pick one over the other. If you put a gun to my head and told me to pick one or the other, I'd first have to explain the merits of the improved songwriting and catchier hooks of each, and then probably have to do a track-by-track breakdown and likely would end up trying to do something to quantify my results and by the time I got that far you would have shot me already.
---
#3 – Pet Symmetry – Vision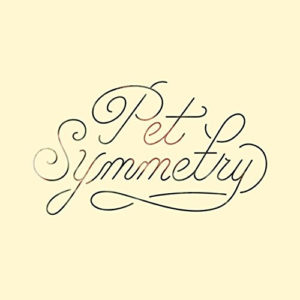 Vision originally came up in Joe's recommended songs from Google Music, and he passed it along to me, saying it was much more my thing. After one listen, I could tell he was right. It reminds me of old Get Up Kids stuff in the best ways. Think Four Minute Mile mixed with bits and pieces of Something to Write Home About. The poppier, more raw tracks that you heard from them before the keyboard-laden days really set in, with some subtle keyboard and synth touches. That made seeing them alongside The Get Up Kids this year even more fun. Really excited to see where this band can go.
---
#2 – The Front Bottoms – Going Grey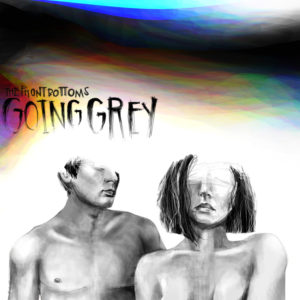 I was fairly certain I didn't like this band when I fired up this album. Their music has always come off to me as overly self-aware, almost like they were trying to hard to be the next Max Bemis or Say Anything. They proved me wrong with an album full of catchy hooks and clever songwriting, showing they don't want to be the next anybody, they want to carve out their own path. Going Grey has some extremely fun and interesting arrangements, and has some unique lyric and melody approaches. This surprise spun it's way to one of my favorite albums of the year. I just hate the band's name.
---
#1 – Sorority Noise – You're Not as _____ as You Think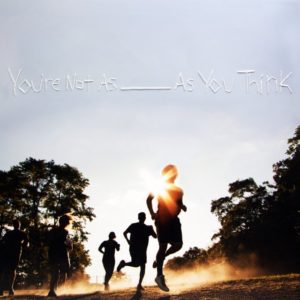 An album whose major theme was death and loss rang a bit too true this past year. Luckily, as experience will provide and the album will show, grief gives way to hope, and that leads to the ultimate realization, knowing it will all be alright in the end. On "Where Are You?", frontman Cameron Boucher sings, "I've got friends who have died, but everything's going to be alright, they'll be with me by my side every night." Messages like this show the light at the end of the tunnel, even when they're surrounded by the melancholy of some of the other tracks.
The album goes from pure energy to barely-there in the span of one track. It's got emotional, expressive lyrics that tell the story of a man who is dealing with grief, depression, and hopelessness. It's got tracks to sing along to, and tracks you only want to listen to when you're alone. This album is an incredible blend of everything I love about Taking Back Sunday, Brand New, Jimmy Eat World, and so many other emo stalwarts.
The blank space in the title is very evocative of the band's message on this album. Nobody is as sad, lonely, alone, hopeless, or any other adjective, as they think they are. You may think it's as bad as it can get, but it's not. On top of that, it's going to get better if you want it to get better, and let it get better. Time heals most things. For the rest, there's emo music.
Comments