This is it, the final set of albums for 2019. Since I like to listen to music when I cook, these are the albums my wife has been subjected to the most in the kitchen throughout the year.
No extra stuff at the end today, because these are long reviews on their own. Read on below, and then come back tomorrow for my year-in-review playlist!
---
#3. blink-182 – NINE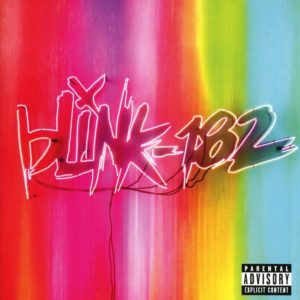 My very first concert was blink-182, so that's gonna set the stage here. From the opening bass solo on "Carousel" through mediocre ending of Neighborhoods, I always found plenty to enjoy in a blink album. When Tom left the band in 2015, I was just as surprised as everyone. How does a three piece band, especially one with this much clout, go on? Well, apparently, Mark Hoppus knew that the answer was to look to another pop-punk Trio and poach their vocalist. I was probably more surprised that Matt Skiba was tapped to join the band than I was to see Tom leave. They announced the band was working on new music, and I was really excited to see what this new incarnation of the band would bring.
Their 2016 release California was my favorite album of that year (I wasn't writing diatribes on my blog about music then). On paper, it seems like it shouldn't have worked. The album is very clearly led by Mark – and let me break for a second to say that this man is a pop music fiend, whether he's writing it with blink or his side project Simple Creatures with Alex Garskarth from All Time Low, or producing albums for other pop-punk artists. Anyway, Mark's got his fingerprints all over that album, and it feels like the amount of input Matt was given was pretty limited. It makes sense though, as you can assume Mark and Travis already had been working on stuff with (or without) Tom for a future blink release, Matt would essentially just be filling a role.
I thought that album, while still flawed in some respects, showed a lot of potential for what the band could be in this new incarnation. I mean, it was still really, really good. This isn't a review of California though, since this year, three years later, we were hit with a new release, aptly titled NINE (stealing that idea from Saves The Day). NINE is exactly where you think the band should be at this point – a much more well balanced blend of contributions from all of the team members. While you could listen to songs on California and say "That was a Mark part" or "That was a Matt part", they're much more cohesive on this release, and they play off each other much more effectively.
The album begins with an intro that sounds too much like the intro to "Feelin' This", and kicks off a pair of tracks that sound like they could have been right at home on Take Off Your Pants and Jacket. You really start to hear Skiba's influence bleeding in to "Heaven" and "Darkside", both of which are a bit more somber and heavier than the opening salvo. After that, we're into one of the worst songs that blink-182 has ever created, and for some reason, it was the lead single. "Blame it on My Youth" feels so out place on this entire album, but sandwiching it between "Darkside" and the blast-beat punk rock sub-one-minute filler of "Generational Divide" just highlights the problems with the song even more.
The album really opens up in the back half though. The last eight of the album's fifteen tracks are outstanding enough to overcome the rut that "Blame it on My Youth" dug. "Black Rain" is a Skiba-inspired dark melody driven some of Travis' excellent drum and creative electronic accents. "I Really Wish I Hated You" is an earnest track with a big chorus that has some great harmony work between the two vocalists. My personal favorite of the album is probably one of the catchiest hooks the band has ever written in their career of writing catchy hooks. "Pin the Grenade" has a chorus that is almost guaranteed to get stuck in your head. The rest of the album is a handful of tracks that sound like this version of blink at their finest – "No Heart to Speak of", "Ransom", and the wonderfully titled "On Some Emo Shit". This is where you see all the pieces come together, and they end on two tracks with big choruses that really give the album a lot of room to breathe in the end.
When I first heard "Blame it on My Youth" and saw that blink was touring with Lil' Wayne, I was really worried about what this album was going to be. I was so, so pleasantly surprised to see that single was the exception and not the rule for this album, and instead we got to see the growth and collaboration that California set us up for. It's a fun listen, just skip track five.
Standout Tracks: "Pin the Grenade", "Darkside", "Black Rain", "Happy Days"
Also Check Out: The band dropped a new holiday song earlier this month, "Not Another Christmas Song", which doesn't really compare to their best Christmas song, "Happy Holidays, You Bastard", but it's still good.
---
#2. Origami Angel – Somewhere City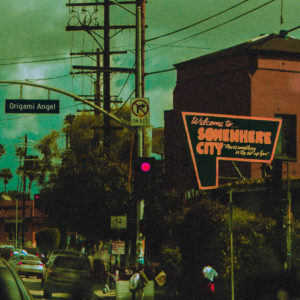 OK, so let's talk about surprises. Origami Angel was one of those bands that kept coming up on my Spotify radar a lot this year. This Washington, D.C. two-piece found their way into the new release playlist quite a bit, simply because this year they released a split, an EP, and a full album, and a bunch of singles to accompany them. Their songs are almost always short, and they play off a lot of different types of styles within the pop-punk and emo space, making them a fun listen when a track comes up on shuffle, but it was never something I wanted to go back to on my own. The songs' references to Pokemon and Nickelodeon shows may have helped the band connect to a (probably targeted) younger demographic, but left a thirtysomething like me feeling out of place.
Toward the end of summer, singles started to drop for their new album, Somewhere City. I had some passing interest based on everything I had heard before, but once I heard the lead single, "24 Hour Drive Thru", they had my attention. This is a sub-three minute pop-punk banger about dealing with your problems in the best way possible: picking up your friend and going to get some fast food together. As someone who has spent nights over mediocre food in Burger Kings. Coney Islands, and greasy spoon diners commiserating with my friends, I know how that goes. Alright, I'm in. The band put together an online puzzle for fans to discover, and the online audience was able to unlock their debut album a week early, which is where I first got to hear it (thanks to the emo subreddit).
That brings us here. Welcome to Somewhere City. It's an emerald green tinted cityscape with a 24 hour drive thru, a theme park, and the solutions to all of your problems. Or maybe it's not a real place at all. Maybe Somewhere City is a state of mind. It could be the place you go to get away from it all, or the place to find out who you really are. Whatever or wherever it is, your tour guides are Origami Angel, and they're going to bring you here on a 30-minute romp that covers almost every part of the punk, emo, and hardcore spectrum.
"Welcome To…" opens the album with twinkly guitars that wouldn't feel out of place on an American Football album, and adds layers as it goes. As the album builds, you start to see them pulling in elements from many of the genres that influence modern emo: the breakneck pace of old-school punk rock, like Agent Orange or The Descendents; the catchy hooks and gang vocals from early 2000s pop-punk like Midtown or The Movielife; blast beats and thick, layered guitars reminiscent of metalcore and screamo bands We Came as Romans or Bring Me the Horizon; and so much more. This album is much more than the sum of its parts, and it all comes together to showcase an extremely unique take on modern emo. This album appeals to anyone who listens to punk or emo, simply because it rounds all the bases between the tracks.
Lyrically, the album uses the titular Somewhere City as a metaphor for finding a way to be happy with yourself, and that's where it breaks with a lot of the bands I mentioned in the last paragraph. It's an album full of optimism, even when it stares into sadness or longs for the past. I think part of the reason the band still clings to some more "juvenile" topics is just to remind people to have fun in their life every once in a while. There are some tracks that are pretty lyrically weak, such as "Find Your Throne", but the songs that tie into the central theme of the mystical Somewhere City all execute really well on that topic.
The thing that makes the album come together is the final track – "The Air Up Here"- in which the band finally feels at home here in Somewhere City, and they remind the listener that this is where they can come to finally be free. Then it starts the most impressive build of the album. It begins layering in lines from the songs throughout the album, motifs and melodies heard earlier, bringing back a huge swell of rhythm and harmony that feels like culmination of what the album was building to all along. Then it rips into the refrain heard throughout the album, this time with more feeling and more emotion than before: "the city never lets me down". It rounds out the album with a layered outro stacking harmonies on top of gang vocals on top screaming all to remind us that this is why we come to Somewhere City, it never lets us down. It's that place – physical or mental – we can go to to truly find ourselves. It's a bedroom, a chair by the lake, time alone to yourself, time spent with your partner, or any other of a million different places, and Origami Angel wants you to use this album to find your place there.
Standout Tracks: "24 Hour Drive Thru", "666 Flags", "Doctor Whomst" (great track name), "The Title Track", "The Air Up Here"
Also Check Out: This fun live performance of "24 Hour Drive Thru"
---
#1. Oso Oso – basking in the glow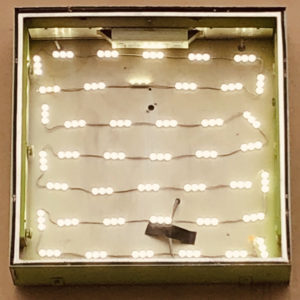 There's a feeling that a person gets sometimes when listening to a song, where your world just seems to melt and everything around you seems to fall in place because this song just does it for you. The first time I heard "dig (II)" (the single version of the track, which is slightly different from the album cut), that happened to me. It came up on shuffle, and I pretty much stopped everything I was doing and devoted my every ounce of being to listening to this song, and then listened to it again and again.
Oso Oso was one of the bands Spotify always wanted me to like. I get it, I am known to have a fondness for Long Island emo bands, and this is one of those, so tracks from previous releases The Yunahon Mixtape and Real Stories of True People Who Kind of Looked Like Monsters… would always find their way onto my radio stations, with varying degrees of success. I really applaud Spotify for not giving up, because without putting so much Oso Oso in front of me, I would have never latched on to this album the way I did.
I'll probably flip-flop on how I refer to Oso Oso, because while it is ostensibly a band, it is primarily the project of New Yorker Jade Lilitri. He's often found wearing a baseball cap, and last I saw him, rocking a mustache. Raised on blink-182, Third Eye Blind, the Red Hot Chili Peppers, and Ja Rule, he started Oso Oso when his other band was on the ropes, and has long since become his primary focus, with his friends backing him up on the other instruments on the road. Also, all the song titles on this album are lowercase, just to grammatically fuck with me, but I'll keep it real.
basking in the glow is an album that feels like something you've heard before, and feels like something completely fresh all at once. It takes elements of familiar components of emo and pop music and layers them together in ways that are exciting to listen to. Part of that likely comes from the album's production by Mike Sapone, who was responsible for producing albums for many of the other famous Long Island emo bands: Brand New, Taking Back and The Movielife, among dozens of others. It feels like an early 2000s emo album in that respect. It also draws on its influences from 90's alternative rock as well – one internet commenter described it as "the best Third Eye Blind album [he'd] ever heard" – and you can hear riffs and melodies that wouldn't feel out of place on a 3EB or Gin Blossoms album here. This is pop-rock honed to a brilliant edge. This could be the next Bleed American, and I don't say that facetiously.
One of the things I enjoy most about this album is how well it flows. Starting with a simple intro track that hearkens back to Brand New's "Soco Amaretto Lime", it begins as a simple acoustic riff and a vocal melody. As the song progresses, it begins to grow, and leads into the album's first full-band track, "the view", which is a jaunty, driving track about living in apathy. Apathy is one of several recurring emotions throughout the album, accompanied by love, heartbreak, and hope, and how they all come together. "the view" leads right into a bouncy, shuffling bass line in the title track, "basking in the glow", which poses a question we find ourselves reflecting on throughout the album: "And these days, it feels like all I know is this phase / I hope I'm basking in the glow / Is there something bigger I don't know?". As we reflect on what the future might hold, the song fades out into the emotional "dig". This track sees Jade pining for someone new, even though he's still feeling some heartache from the past, and ends with a big grunge-rock outro that I did not see coming after listening to the single version. Side A of the album closes out on a lo-fi acoustic love song that wouldn't feel out of place on a Get Up Kids record, "one sick plan".
The B side opens with "a morning song", one of the album's poppier tracks, bearing an optimistic look toward the future despite the downsides of the past. "priority change" gives you a moment to breathe before ripping into "wake up next to god", a fun song with much less fun subject matter, taking a look at self-worth and apathy. The album's crowning achievement is "impossible game", a saccharine, hook-laden track that melds lyrics, melody, and harmony for the album's strongest single-worthy song. It's one of the strongest examples of his lyricism, with catchy lines like "Well sometimes you do what you feel / Well most times I feel like shit". I would not be surprised to find this song on the radio, because it could easily turn heads. The album ends, in true emo fashion, on a somber note with the breakup song "charlie", which crescendos after stating "Come on Charlie, we all know that song / It's the sound of someone moving on" before blasting into the album's outro to send the listener home.
When you stop and look at the album as a whole, through the catchy melodies and guitar fuzz, you see that moving on is the core of this album. Whether you're moving on past a breakup, getting out of your apathetic shell and getting on with your life, or just trying to make yourself better, basking in the glow wants you to move on and get better. Jade has moved on too – this album shows significant growth from his previous releases. Instead of bits and pieces to latch onto throughout the albums, basking in the glow is a cohesive piece of music that tells a story. I listened to Jade tell this story over and over again this year, and couldn't stop listening to it. Every time I put it on, I have to finish it. No other album this year has pulled me this way, and I'm so excited to see what comes next from Oso Oso.
Standout Tracks:
​intro
the view
​basking in the glow
​dig
​one sick plan
a morning song
​priority change
​wake up next to god
​impossible game
​charlie
Also Check Out: This brief live set slash interview on KEXP.
---
From a trio, to a two-piece, to a solo project, that's my top three for this year. These are all incredible albums, and I really enjoyed each of them.
Before wrapping up today's post, I just want to shout out a thank you to Frank, Trevor, and Joe, the guys I usually talk to about music. In these conversations I get to crystallize a lot of my thoughts about everything you've read about the past couple days long before I write my treatises here. I probably steal thoughts and ideas of theirs too and pass them off as mine, but they're not the ones writing blogs about it so I'm just putting their thoughts out in the world.
See you tomorrow for the playlist!
Comments